Files.fm data storage platform has received European Union support for practical implementation of blockchain solutions. In the last week of January, the company took part in the innovation competition Block.IS in Istanbul and was among the selected 23 European companies, receiving €50,000 for implementation of blockchain solutions and receiving independent expert reviews: good, very good and excellent!
The funding received from the Block.IS Horizon 2020 research and innovation programme, under the funding framework of the European Commission, will be used to develop and optimize the latest Files.fm project – the file marketplace platform – by integrating blockchain elements. The platform is expected to work as an open document library and allow users to publish and share various free and paid files using the Files.fm tokens (internal currency) stored in the Ethereum blockchain.
"Consumers mostly equate the term "blockchain" with cryptocurrencies, more specifically Bitcoin or Ethereum, but this form of database has wide applications in a variety of areas where access to information, transparency and unmodified information, such as financial and automated event logging, origin control, file metadata registration, copyright notation, public directories and similar," comments Janis Viklis, CEO of Files.fm.
A blockchain is, by its nature, a related list of records that can be supplemented, but cannot be modified by previous records. Another characteristic and important feature is that this record or block list is usually maintained simultaneously by many system members using a peer-to-peer network.
This ensures that public blockchain solutions allow you to publicly maintain and synchronize data without being under the control of any particular company, which ideally eliminates malicious data alteration. Private blockchains may also exist.
The blockchain solution in the European Union is topical, as evidenced by both the Block.IS accelerator and the EU blockchain observatory and forum set up in February 2018.
The blockchain solutions will be used in the Files.fm library and content platform to provide micro payments. Content sellers will be able to receive up to 90% of their actual transactions, as blockchain solutions will reduce their withholding fees and platform maintenance costs, allowing content creators to receive a fairer pay.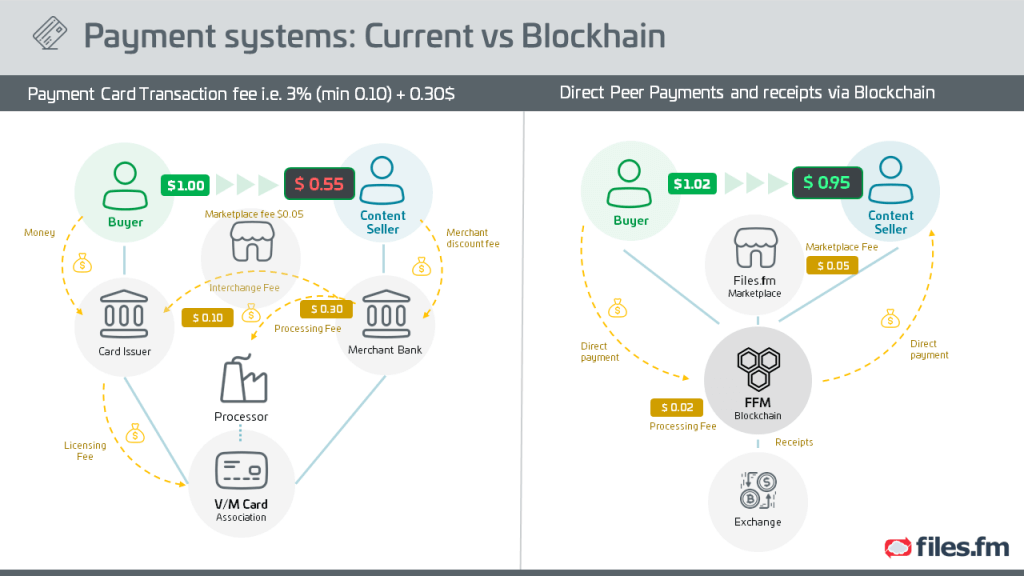 Files.fm is also experimenting with using blockchain to record file metadata information about file ownership and to ensure that users are rewarded for doing valid work on the platform. When it is launched, the library plans to use Files.fm tokens based on Ethereum ERC-20 blockchain technology and smart contracts. These Files.fm utility tokens, or internal currency, will allow you to use server disk space and pay for library materials such as photos, educational materials or data storage services. The ability to use smart-contract functionality in automation is essential to the application of the Ethereum blockchain.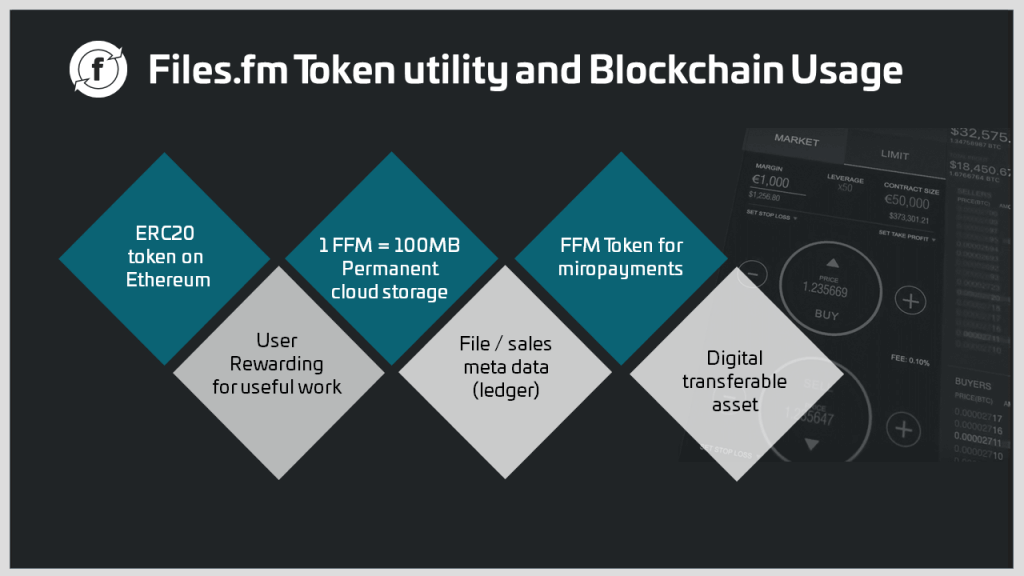 "The funding obtained in Istanbul shows that the Files.fm solution is internationally competitive. Already, about 75% of Files.fm users come from all over the world, while 25% are from Latvia, and the new product will allow us to expand our user base in the international market with unique functionality," explains Janis Viklis. He acknowledges that funding from Horizon 2020 is also a quality mark in itself. A total of 118 teams from 25 EU countries took part in the competition.
Files.fm is more commonly known as a data storage platform that users can easily use to share documents. Several new features have been introduced on the platform over the past year, such as increasing the free upload limit to 5 GB per user. "The new volume is enough to freely transfer photo and video footage from different events, for example, our platform is often used to share photos of anniversaries, weddings and corporate events," says Janis Viklis.
Other new features include enhanced security features such as two-factor authorization, activity log, and new corporate account solutions. The company now offers a virtual network drive – the ability to use documents stored on Files.fm without taking up disk space on a computer.
Additionally, messaging functionality has been introduced that allows users to add comments to files and folders, start private and group chats, and mention other users who will receive email notifications with the attached message.
"The innovative solution is peer-2-peer based file download, or a combination of cloud and fog computing, that provides much faster large file downloads and scalability. "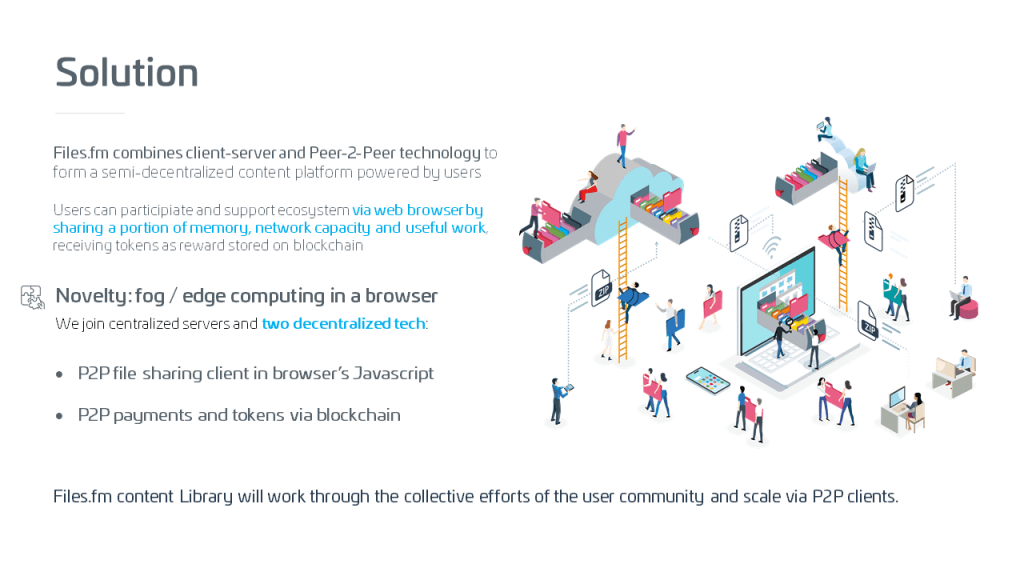 One of the latest Files.fm products for private users is the purchase of 1TB of data storage with a one-time payment for users who want to store large amounts of data without recurring payments. Company representatives emphasize that online storage is more secure and convenient than physical data storage because it offers much lesser risk of data loss.
Files.fm develops data storage solutions and helps Internet users and companies store, transfer, publish or sell files worldwide. More than a million users worldwide use Files.fm every month, about a quarter of them are from Latvia.