Files.fm chat and messaging functionality will allow users to start private and group chats, add comments and start discussions right next to the file or folder, and mention relevant people in the messages.
You can create a new chat in the Files.fm messaging page, by choosing "Start a new conversation", naming it and inviting the participants. If your company uses Files.fm, you can instantly select your coworkers who will be added to that conversation, or you can invite anyone else by adding their email. They will receive an email notification asking them to join your chat.
You can also start a new conversation by commenting on a file or a folder, and all the chats will be saved in the Files.fm messaging page so you can find them all in one place afterwards.
You can start a chat next to the file by commenting in the left sidebar: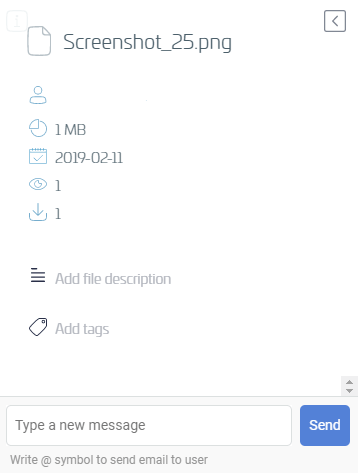 Or you can start a chat for a folder by clicking on the speech bubble icon in the right sidebar of the folder in your filebrowser view: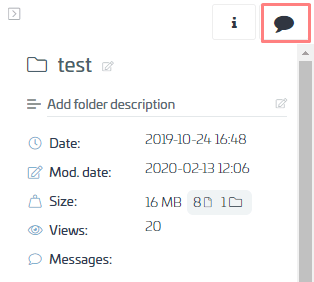 You can also @mention your company users, other people that you have shared the file with or anyone else by their email address. The person tagged in the message will receive an email with a link to the file and your message.