Join us to build a decentralized platform of useful and community-curated content!
https://files.fm have been developing and providing centralized cloud file storage and sharing services since 2008. We started because at that time RapidShare and other such services sucked a lot — they were impractical, full of ads and users were forced to pay for decent download speed.
In the file sharing field there exists and have existed several solutions and Internet services since the beginning… 🙂

Everybody was fascinated by the way they worked and the content that was available there!

The reasons were obvious — it was because the authors did not receive their fair compensation!
And they did not receive compensation because of several reasons:
Service administrators didn't give a shit about that
It was not clear how to deal with this issue at all
There was no constructive dialogue between the parties and a trustworthy technical solution
But what about the technology side?
What amount of data is available on these networks and how do these networks technically work? Nowadays, only FANG-like internet giants with a massive infrastructure can provide such services at similar scale.
Nevertheless, even Dropbox and Google Drive prevent you from sharing/publishing files in bulk, for example, by blocking traffic for 24 hours after only tens of downloads. Other file storage services also require the user to pay for download traffic — cover their maintenance costs, which is understandable.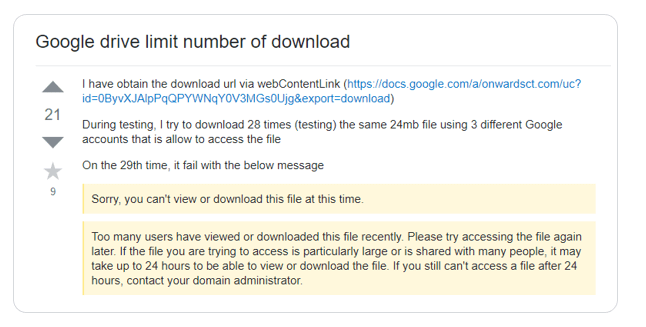 What is Peer-to-Peer?

We would like to change the current centralized system approach and restore the magnificent usefulness of P2P kind of networks!
Enable Internet users to access useful free and paid content in an user friendly and legal way.
Distribute fair rewards to authors for their work.
Enable community members to receive remuneration for their performance of doing useful work to store digital heritage for the sake of current and future Internet users.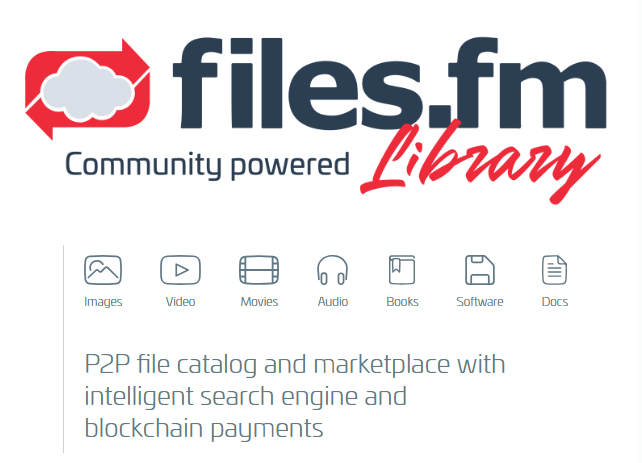 Files.fm Library unites technology and people to form a semi decentralized data platform of useful and curated content on an open and equal basis
We will do that by implementing:
Correct and viable business model.
Semi-decentralized community supported storage platform.
Blockchain as a distributed, independent and read-only database to store copyrights, useful work done and reward distribution.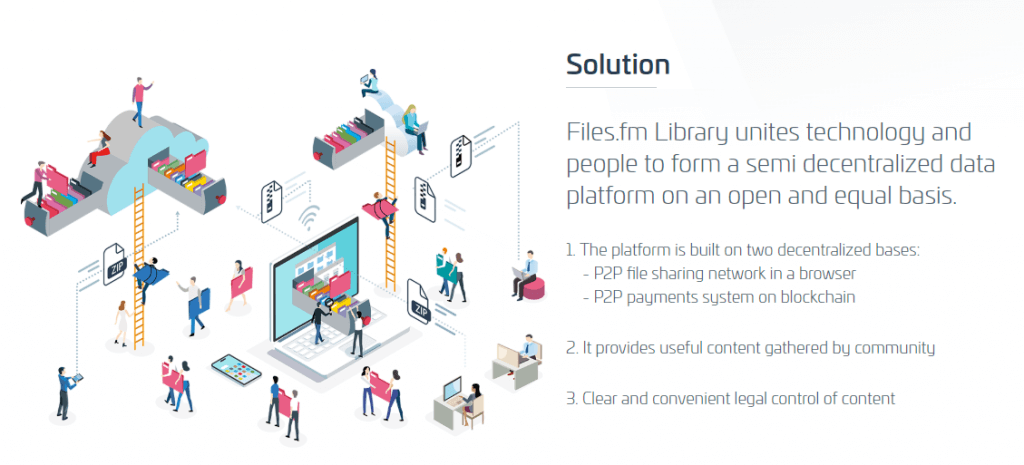 Contribute files today and Join the https://files.fm/library Community. Help to build the platform!