Important! Do not install Files.fm Sync in a folder which already has some files in it. Uninstallation of Files.fm Sync will cause these files to get deleted without any recovery options!
---
Windows
Download software setup here: Files.fm/sync
1. Execute downloaded file and click Run.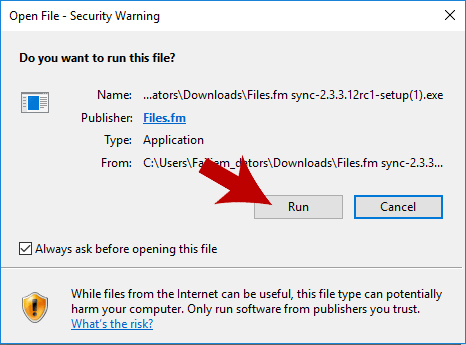 2. If User Account Control form opens, click Yes.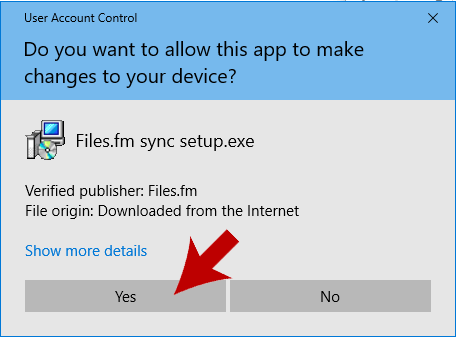 3. In the software template click Next.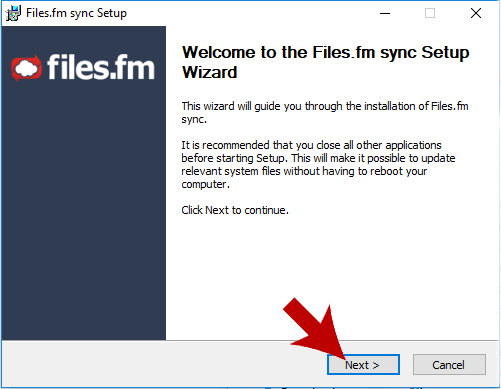 4. Click Install (If you wish to change the location of software beforehand click Browse and choose new location on your computer).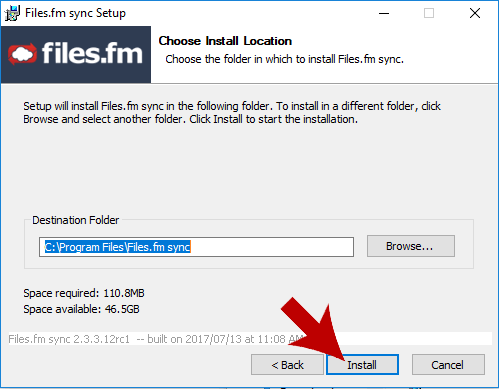 5. Click Next wait for a moment till software has finished installing.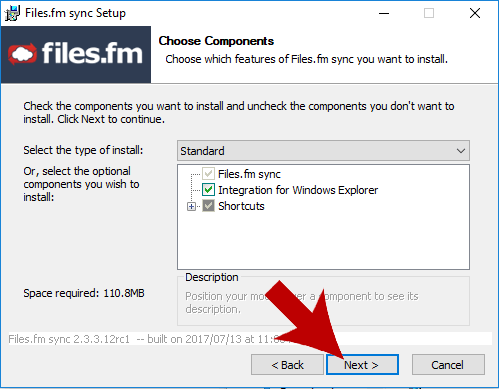 6. Click Finish (leaving the tick in the box, software will begin its work automatically).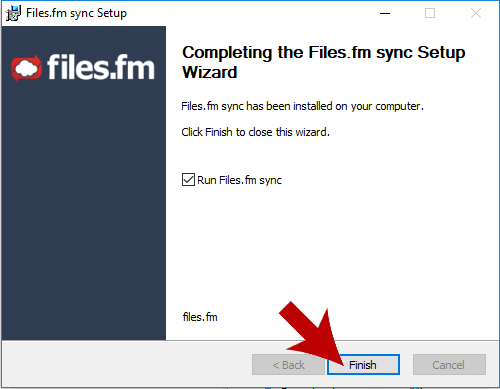 MacOS X
Download software setup here: Files.fm/sync