1. A new form of Files.fm Sync will be opened after the end of the installation where you can enter Files.fm username and password.
2. After entering username and password click Next.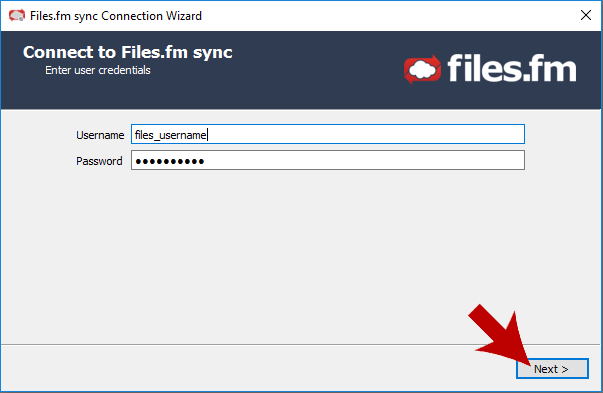 3. You can choose what to sync with your Files.fm account:
3.1. Sync absolutely everything from your account;
3.2. Specific folders.

4. You can choose the program's location where files will be saved.
5. Choose what to do with a created folder and data in it on your computer:
5.1. Keep data in the program's folder;
5.2. Create a new folder for synchronization (A backup of previously synchronized files will be saved on your computer);

6. Click Connect.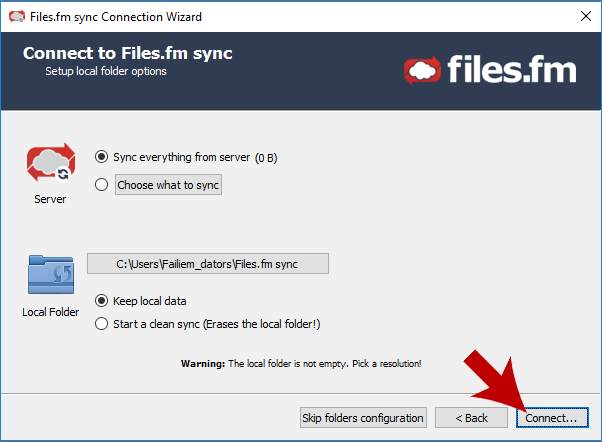 7. Choose to open Files.fm account in the website or software folder on your computer.
8. Click Finish.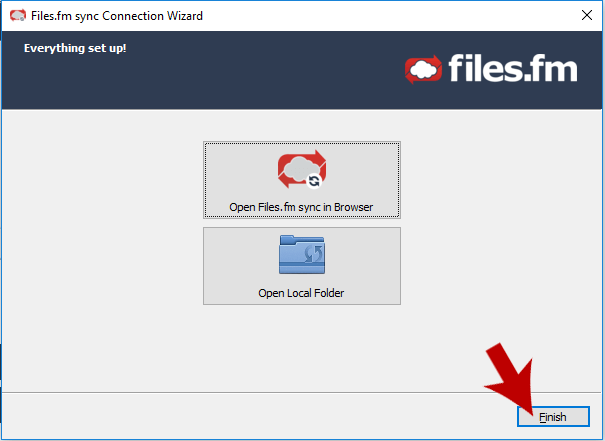 Previous section: Installation